Training Courses
Flanagans barbers is an industry leading chain of barbershops that is renowned for our high standards of training since 1996. We have successfully trained hundreds of apprentices and external candidates not only to work within our shops but many have also gone on to open their own barbershops.  We use a hands-on approach to ensure the learner gets the attention needed to tailor the training to their requirements.
We offer discounts on group bookings for 4 or more so please email info@flanagansbarbers.com. Extra training dates can be accommodated on request.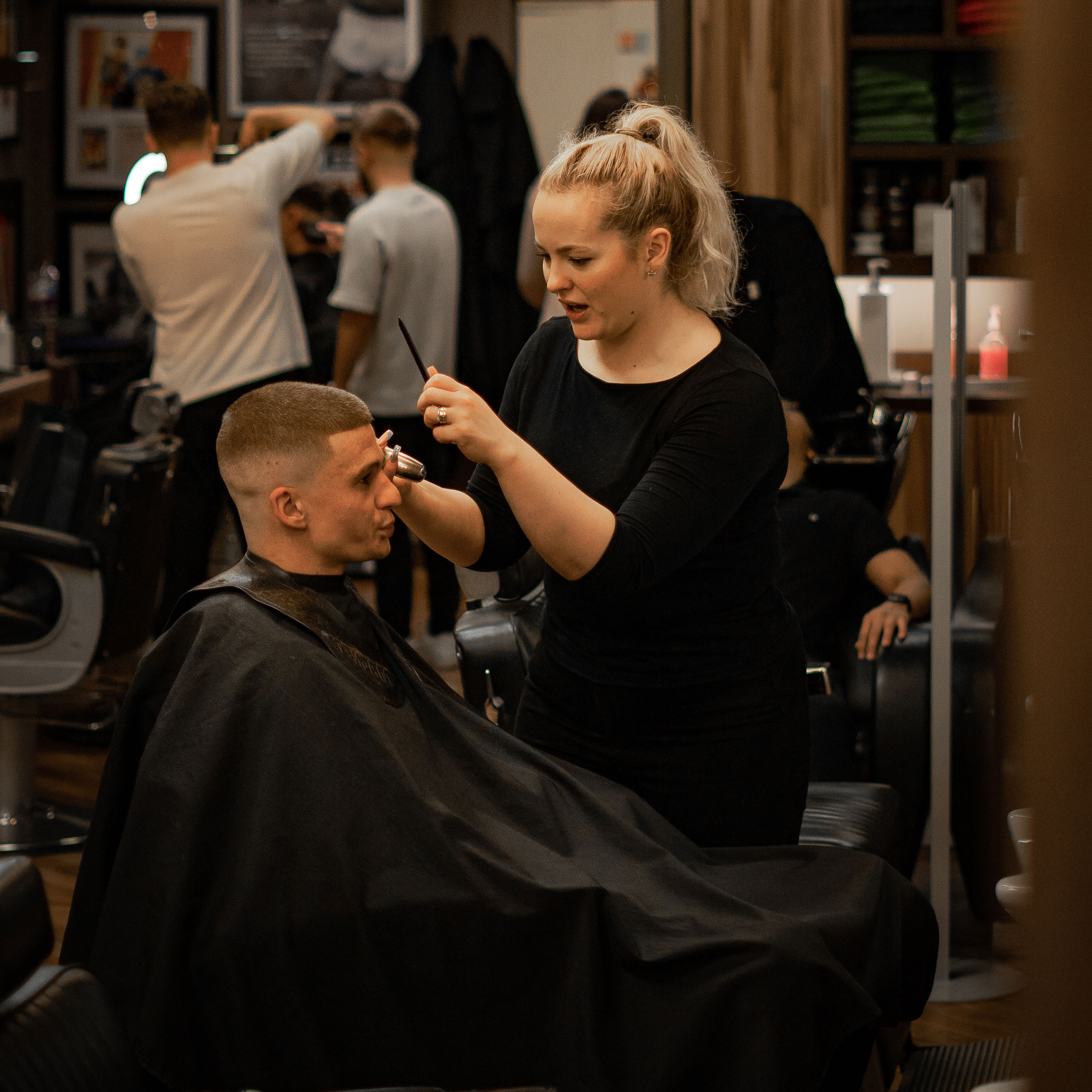 Hairdresser to Barber
Coming Soon
Our Courses
All our courses are run from our Altrincham site which is dedicated solely to training. It has a salon environment and access to a booking system in which you can book your models in online in the run up to your course. This can also be opened up to the public to allow them to book in with you to ensure you get the most out of your day with enough models. Each course has a maximum of 6 people learning at any one time in order to create an in-depth atmosphere for our students.